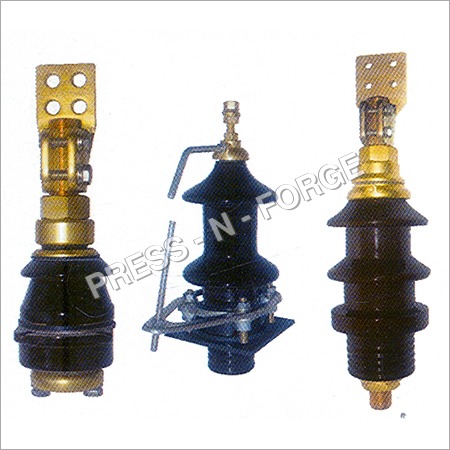 Bushings Metal Parts
Complete range: 1 to 72kV, 100 to 10,000 Amp of Bushings as per IS, DIN, BS & EN Standards
For all types of Transformers including Power, Distribution, Booster, Furnace, Induction and Locomotive.
Components made by Forging or Die-Casting for dimensional accuracy and consistency, coupled with mass production.
We provide Bushings assembly as 'Ready-to-use-kit' with all accessories like Bushing clamp, Supports, Arcing horns, Gaskets, Sealing Washers and Hardware, duly plated (in-house Electroplating).